Sound Advice – A Low-Budget Guide to Sound & Music in Immersives
When it comes to low-budget haunting, we've come a long way since the much-beloved Halloween sound effects records of the '60s and '70s. Today, sound is essential in crafting a frightening mood or elevating an already tense atmosphere. Sound becomes a character within a show and, if done correctly, is one of the most effective space-changing effects you can use. Unfortunately, money for small haunts and immersive productions is very tight, and these things can wind up fairly low on a team's list of of priorities.
In the spirit of Haunting's detailed interview with Justin Fix on immersive theater budgeting, and our article providing 13 important lessons for creators, I wanted to share my own narrow – but hopefully useful – expertise in the area of sound and music, specifically when it comes to working on a smaller-scale production. I've been a composer and audio engineer for over 15 years, with music credits in over 30 network shows and feature films, including The Killing, The Blacklist, It's Always Sunny in Philadelphia, and Jane the Virgin. I've done music and sound design for a handful of escape rooms in L.A., most notably the three rooms at Cross Roads Escape Games. I've also spent the last 10 years working at a successful music licensing company and spend much of my day navigating the legal complexities of using music for any type of media.
In this guide, I'd like to offer a series of considerations and solutions for small-to-medium-sized productions on a tight budget. I've also gathered advice from six prominent haunt and immersive creators: Justin Brink of Chicago's Miasma, Erik Blair of They Played Productions, Mathias Verduyckt of Quietus Horror, Matt Dorado of Drunken Devil, Lee Conway of Faceless Ventures, and The Director, the completely anonymous creator of HVRTING.
I will explore four topics: laws regarding sound and music, how to find pre-existing tracks and sound effects for use in a show, how to create sound or music with a collaborator or by yourself, and how to play it in your space.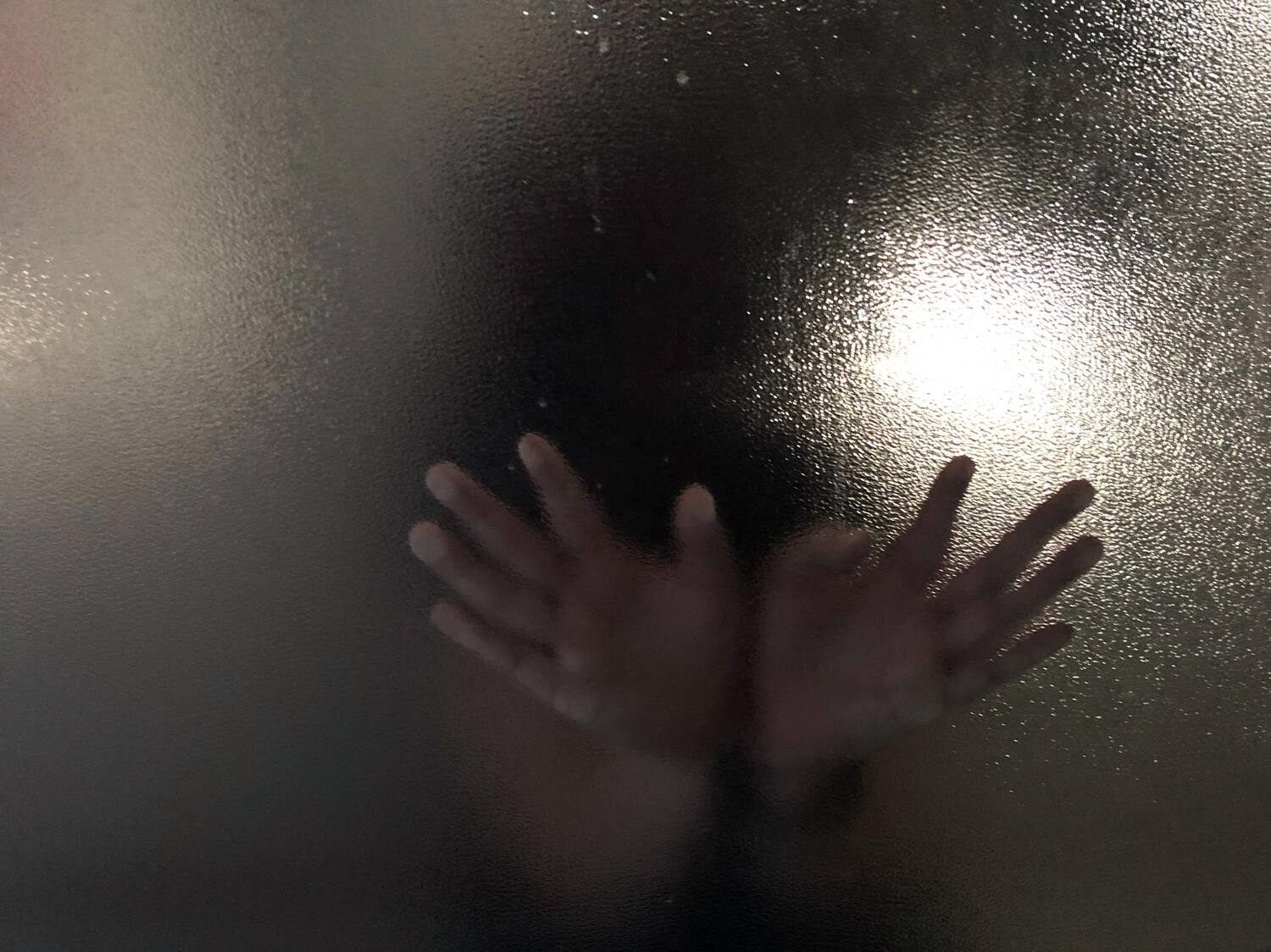 I. The Rules: What the Law Says About Sound and Music
As the immersive scene grows in popularity, its relationship with the law becomes more important and more delicate. Most immersive creators who have reached a certain level of success will be full of horror stories about permitting, insurance, or unfriendly neighbors.
Many smaller productions are unaware of the rules when it comes to sound and music, and by that I mean the use of copyrighted audio. The good news is that, for many productions, these issues are already handled by the venue, and for very small productions in unusual spaces, they are so far beneath the radar of the governing authorities that it is highly unlikely one would ever face consequences for playing a copyrighted track off of YouTube or Spotify.
Who are the Authorities?
In the United States, the authorities are ASCAP (the American Society of Composers, Authors, and Publishers), BMI (Broadcast Music Inc.), and SESAC (formerly known as the Society of European Stage Authors and Composers). These are "performing rights organizations" or PROs, and their job is to distribute royalties to composers. Playing audio through a speaker in a public space, such as a restaurant, bar, or theater, is considered a "public performance," and therefore royalties are theoretically due. Most restaurants and bars, and some theaters, pay a regular fee to one or more of these organizations in order to play whatever music they like without worry. Check with your venue regarding the existence of such a license.
Creators who do not own venues may be blissfully unaware of these rules, or decide to ignore them. For many, this is a fairly low-risk course of action. But major cities do have representatives from PROs who visit public businesses, check for proof of proper music licensing, and potentially distribute fines.
Sound effects have essentially the same rules, but are considerably less of a concern for any authority. There are a number of free sound effects sites with varying levels of Creative Commons requirements, which we will explore shortly.
Acquiring Licenses Yourself
What if you find a well-known track you love, and you're ready to pay up for it? Say you wanted the original 1978 Halloween theme, and were ready to do it all by the book? You would need a theatrical license, and to acquire that, you would need the permission of the publisher and the owner of the master (sound recording), which could be two separate entities. If you're not already covered by the venue's license fee, you would need an individual license between your production company and the rights owners of the music. It would be a big headache, and I'm here to say that you probably don't want to do this. If you really, really do, here is a guide that will get you started.
Rule of Thumb
Put simply, if you play copyrighted music in a public venue, you are legally required to have purchased a license or be subject to potential fines. The oft-spouted idea that "it's fine if you're not making money off of it" is unfortunately untrue. Whether or not creators do their music and sound by the letter of the law, they should be aware of the risks and consider it in their business plan. These are the rules – know them before you consider breaking them!
II. Finding It: How and Where to Get Usable Sound and Music
Most low-budget haunts and immersive pieces will opt to hunt for pre-existing pieces of music and sound for their show, rather than creating it themselves or soliciting custom work from a composer (covered in the next section). Considering the sheer amount of artists dumping material on the web, one might assume there is a wealth of professional-quality music and sound design available for cheap or free, if they know where to look. But spend any time looking for low-cost tracks, and one thing becomes brutally clear. What you might save in terms of money, you will pay in time spent wading through oceans of subpar material.
If you're going the "yank whatever I want from YouTube" route, feel free to move on. Otherwise, here are a few resources where you might find unexpected, interesting, and usable tracks.
(Mostly) Free Resources
Freesound.org is a repository of user-generated audio, focusing mainly on sound effects. Its quality varies wildly, and each sound is available under a specific type of Creative Commons license. If you aren't familiar with the various levels of Creative Commons licenses, read more here.
Free Music Archive is a very large library of free music with varying levels of Creative Commons licenses. The sheer size of it, as well as the rather poor search functionality, means you can expect to spend a lot of time here, but the gems are out there.
Archive.org is a vast underworld of media of all types submitted by a large user base. The Community Audio section contains a trove of music licensed under various levels of Creative Commons, as well as some very old recordings that fall within the Public Domain (in the United States, the rule of thumb is that any recording made more than 95 years ago is available without attribution of any kind). As music recordings from 1924 or earlier mainly include early jazz and pop, this may be a great resource for period shows. The site also includes oddities like old radio dramas and news reports.
Musopen is an excellent resource for classical music. Orchestral music is extremely hard to replicate with a home studio, so if you're looking for something highly cinematic and free of any legal issues, consider some of the Creative Commons and Public Domain tracks on Musopen. Again, make sure to check the type of CC license and use accordingly.
Incompetech is the home of composer Kevin MacLeod, who offers a huge library of modern music for free, requesting only attribution. For this reason, he is the most-credited composer in film history, earning eternal gratitude from legions of independent filmmakers and students. The quality of his work varies considerably, but there are some great tracks here. Be warned, though, as soon as you use one of his tracks, you'll start hearing it everywhere.
The YouTube Sound Effects Library is a somewhat hidden but very high quality collection of sounds. It's not huge, but it all sounds great, and is all downloadable with one click and no attribution.
Purple Planet is a small collection of Creative Commons music that can be licensed for free but requests attribution.
Credit Where Credit Is Due
Much of the music and sound recommended above asks only one thing of the user: simple attribution. If you are using Creative Commons tracks in place of spending money on sound or music, it can be easy to ignore these pleas for attribution, as there is virtually no risk in doing so. But as an independent artist, set aside some time to credit these generous souls – it's the least you can do. If you don't have room on your show program, consider setting up a static page on your website with a complete list of credits. Keep a running document of the proper attributions whenever you download something you like – most sites will have convenient buttons that allow you to copy and paste the necessary information.
Something New
There's also the matter of taste – something Verduyckt and Dorado both emphasize. It might be fun to grab your favorite film soundtrack, but hearing a familiar recording in an experience can easily pull guests right out. "I try to steer away from music that people would easily recognize," says Verduyckt. "Stuff like that carries a connotation that could potentially break immersion, just because of memories people might have connected to that song, or just because they like that song and start to nod along or whatever. So, if you use something that is recognizable, make sure there's a good reason for it." The setting must also be considered. "Choose songs that fit your era or tone," says Dorado. "Don't be the immersive equivalent of the guy that plays heavy metal in a haunted house."
Spend some time outlining a unique vision for the soundtrack, and let it guide you in your search, using every possible resource. This is exactly the job of a Music Supervisor – finding sound and music within the constraints of a budget is a full-time gig!

Some Pre-Production Considerations
If you're new to producing immersive shows or haunts, creators agree that a conservative approach is wise. "If you don't have the resources to create fully immersive sound," says Brink, "don't write a show that relies heavily on pre-recorded cues and sound. Focus on live sound from actors or your crew can create on the spot such as clapping, stomping, etc. Write your show to make that sound and source purposeful as opposed to incidental."
If your show has multiple settings/rooms, you should plan on finding or creating different soundtracks for each room. Moving from one room to another usually signifies some narrative or emotional change, obviously accompanied by a different visual. If your music does not reflect these changes, it will be noticeable. We will discuss practical solutions to this challenge in the final section, but it is certainly something to consider in the pre-production stage.
If the music or sound will be played back on a speaker system, do not overestimate the capabilities of that system in the searching/planning phase. Though it may sound appealing to use a pounding Hans-Zimmer-esque score, it doesn't tend to play well over lower-end speakers that are cranked to near-maximum volume in a space. In these cases, the effect will be that of music playing out of crappy speakers, rather than music drifting in and filling the room naturally. Consider using more minimalistic soundscapes – long, warm sounds occasionally punctuated by clear sound effects. The lower-frequency drones often found in haunts work well – for a reason – it is much harder for the ear to detect the source of a low-frequency tone than a high one. When it comes to horror or suspense, it's hard to beat a good old-fashioned ominous drone. The audience can only take in so much, and the audio should envelop and support the show, not draw attention away from it.
III. Making It: Working with Composers, Live Musicians, and/or Doing It Yourself
Working with Composers
If you have your heart set on an original score and sound design, and don't have the necessary experience yourself, you'll have to find someone to collaborate with. Your best bet will be a personal connection, and keep an open mind – most musicians and producers are capable of much more than what they put out publicly, and many will be excited by the challenge of an unusual project like yours. If you don't know anyone personally, you may have success with sites like Upwork.
Though you may not have much money to offer a composer for an original score, you have one advantage – writing for a haunt or immersive show sounds like fun. When it comes to budgeting, the less you're able to pay, the more creative control you should allow the composer, and the fewer revisions you can reasonably demand. "I didn't have the opportunity to suggest a lot of alterations," says Verduyckt recalling his work with a composer for the show Interieur. "That was part of the deal. I basically emailed him where the idea came from, what I wanted to get across…after that, it was in his hands."
Conversely, changes are sometimes unavoidable. "Having someone who can understand and edit work quickly enough to handle it…that can be hard to find," says Blair. Conway suggests that creators "find someone who not only creates great sounds but understands the industry." This is, of course, easier said than done – which is why many long-time creators hold on to their composers for years. Conway recalled that his composer originally had difficulty understanding the task at hand, but after nearly 6 years of work together, a smooth working process has emerged.
Writing and recording music has much in common with other freelance work, in that endless revisions on a low- or zero-pay project will almost certainly result in a sour relationship moving forward. When working with composers or sound designers, spend as much time as you can up front discussing your own vision while allowing them to insert their own expertise and ideas. Make sure you're on the same page before any concrete work begins, as when it comes to music, seemingly minor changes can require a complete restructuring of the composition. 
Running time is an absolutely massive consideration for composers, and for any low-budget show beyond 20 minutes or so, you should plan on cleverly looping music to ease some of the burden on the composer. If your show is an hour long and pays little, do not open by asking for an hour of music. That's a full-length album! The longer the piece, the simpler it must be. Audio engineers and composers will be able to easily copy and paste sections into a very long piece, but do not expect intricate, lengthy, and full arrangements for a very long show. They will be incredibly unwieldy and hard to tweak when the show starts taking shape, especially if people are performing to the music. Instead, consider short 1-10 minute pieces that can be looped indefinitely.

Live Musicians
An often overlooked and incredibly powerful option is to use live musicians in your show. Skilled performers of any instrument will be able to improvise and adjust their playing to any aspect of the performance, and their presence can often be worked into the show's world in a clever way. Keep in mind the logistics of the types of performer you choose. Pianos are not easily moved. Singers cannot perform for hours at a time. Some instruments are naturally loud, while others require amplification. Do not assume musicians will own the gear necessary for every situation.
Blair, Conway, and Verduyckt have all used live players at some point in their history. "Oh, it was so much fun to do," says Verduyckt, recalling his work with a live pianist for his show Diabolus in Musica. "It creates an authenticity, and a unique visual element – apart from the power that inherently comes from live music." The pianist served as a protagonist who poured his soul into his compositions. "I don't see that specific show working without live music – it was what we built everything around. We used an original song by the actor/pianist, and actually created the show's story line around the actual inspiration behind that song. It felt really special to be able to do that." Though most shows won't have such a music-centric narrative, there are plenty of ways to integrate these elements into a larger story. For example, Dorado hired the Jennifer Keith Quartet for his show Curse of the Jungle Drums. He chose the group based on their pre-existing style, and simply asked them to play their own music. Conway opted to use live singers rather than instrumentalists – it is simple to sing over a pre-recorded track, and the mix can be adjusted for any volume.
Doing It Yourself
Finally, if you're low on cash and have always wondered about making music yourself, this could be the perfect opportunity to start! The haunt and immersive theater world rewards the strange, the raw, and the experimental. If you're not ready to learn classical piano, consider playing around with open-source (a.k.a. free) software like Audacity, Syndtsphere, Metasynth, or Renoise. Making chaotic, weird soundscapes is not particularly difficult, and you can start by manipulating pre-existing tracks. Experiment in a basic DAW like Garageband with layering, panning, reversing, pitch- and time-shifting. You can also build eerie effects with more advanced techniques like convolution and granular synthesis. YouTube has a wealth of audio engineering and composition tutorials available for free – just search for the DAW you'll be using and the technique you'd like to experiment with.

IV. Playing It: Hardware and Software Solutions
At a certain point, if you're not using live musicians, you will need a way to play recorded audio in your space. Blair puts it bluntly: "To truly use sound as a full character can be far more expensive than most people realize." For very low-budget experiences, you're generally looking at cheap speaker setups – the type most people are familiar with such as Bluetooth speakers or computer speakers. These are usually perfectly acceptable, but there are a few considerations to be made.
Cheap Speakers/Bluetooth
All of the creators I interviewed made some use of inexpensive or small speakers, with Bluetooth being the most common method of playback. Keep in mind that Bluetooth technology has a very short range, and can often run into interference issues, especially if there are many Bluetooth devices being used at once. The Director says that in the early days, HVRTING used the technology often – "But as our haunts grew in size and complexity, we found that a disconnected Bluetooth device had the potential to greatly reduce the quality of our scene – and so we explored other more reliable options." If a dropped audio signal will seriously damage your show (for instance, if you are performing to the audio, rather than having it simply play in the background of a dinner party), you may want to wrangle a speaker setup with a simple aux cable input. 
Brink warns that, with a Bluetooth speaker and remote player, "you are a slave to tapping a button on an immobile device to switch or repeat tracks which can tie up your production crew." Instead, he agrees that a more hard-wired approach is helpful. "Speakers wired to a single source like a PA system will give you a more dependable sound," he says, "and, if you are linked to Qlab or similar software, it will give you complete control of your sound…this assumes you have access to WiFi or a router in your space."
Also remember that many Bluetooth devices have a distracting "bloop" sound when they connect and disconnect, or when they sit idle for some amount of time. And if you use an Amazon Echo or other type of smart speaker, just be sure to turn off voice command (or ban anyone named Alexa from attending your show!).
If you are using cheap speakers, remember that they will often be fairly directional, i.e. perceived as coming from a specific point rather than filling the room. This problem will quickly make itself known in more atmospheric shows. Brink warns us to "avoid having sound emanate from a single source within your space (unless your script specifically calls for it)."
If you do only have a single speaker or small sound source available, consider using this to your advantage by the making the music diegetic – in other words, acknowledge the presence of the music in your show's world. You can build simple props that hide the speakers so that the music seems to be coming from an old radio or television. If something sounds fake or cheap, play it up, not down. The Director has incorporated this aspect in many of his experiences: "In Rebirth of the Rabbit, we embraced our technology as two rabbits deliberately used a fog machine and a PA speaker to craft a very meta atmosphere for the participant – it's a shame that the USB drive contained a work-out mix rather than a haunt soundtrack."
Most importantly, prepare for the worst. The Director explains that "problems that didn't happen during rehearsal will manifest during a show, and having the agility to troubleshoot or move forward is paramount." Test all of your equipment in a variety of cases. "We rigorously tested a voice-changer app to great success," The Director recalls. "As the first audience member entered, the app produced only static on our speaker and we had to scrap the system all-together."
Power and Volume
Cheap speakers generally do not pack a lot of power, and the audio will start to distort when turned up to any significant volume. If you need something relatively loud, or you need to run long cables from the sound source to the speakers, you will need some sort of amplifier, or receiver, like those used in home theater setups. 
High-end amps and receivers are beyond the scope of this guide, but you may have luck with a 5.1 or even 7.1-channel surround audio package that includes 5 or 7 speakers, a subwoofer, and a receiver with built-in amplifier. Many of these packages are in the $500-$1000 range, and what they may lack in crystal clarity at high volume levels, they will make up for with convenience, as you will have a set of matching gear that will be more than enough for most small spaces. Most consumer-level surround receivers will have a variety of inputs on them, allowing you to plug in a phone or aux source, or USB flash drives. Most likely, you will not be using a true surround sound audio source, and the surround package will "upmix" a stereo file for you. In other words, if you play a basic stereo track, instead of simply playing it through the left and right speakers, it will duplicate the sound in the rear-left, rear-right, and side speakers if applicable. This will add a nice depth and volume, and help you fill the space. 
Make sure to place your speakers in a logical arrangement, and consider where you will run your speaker cable, as cable can look quite ugly and distracting. Luckily, speaker cable is extremely cheap. You may start to lose some power to your speakers if you run them more than 50 feet or so from the receiver, though results vary wildly between systems.
For louder audio needs, another alternative to the amplifier/speaker combination is a PA system. Many new PA systems have a variety of inputs, including USB. The Director recommends a system like this Pyle Pro, which offers USB, SD card, and Aux inputs, as well as a built-in ability to loop tracks.  Many gigging musicians own their own PA system, so before you pay for a high-end rental, ask your musician friends for leads. If it's a short-term show, perhaps you can trade for a favor or even just a few drinks.
If you plan on cranking the volume in your show, be careful. Hearing damage is permanent, and the threshold for harm is much lower than you might think. A good extreme haunt may produce temporary bumps and bruises, but if the volume is loud enough to cause physical discomfort or even pain, you are crossing a line and causing irreversible damage to your guest. If you'd like to incorporate the intense physical vibrations that come with very loud music or sound, provide (and require) ear protection.

Surround Sound
If you do want to experiment with surround sound, know that you're in for some real challenges, but there are some fairly clever solutions to be found. I have personally used surround sound as a sort of trick, to play 7 different soundtracks to 7 different rooms simultaneously (which normally requires much more expensive equipment or several separate audio systems. Reaper is a low-cost piece of music software that can export to 6 channels (5.1 surround) or 8 channels (7.1 surround). You will need something that can play 6 or 8-channel PCM WAV files, which might be something like VLC Media Player, or Kodi (discussed further below). The simplest way to do this would be to connect a laptop directly to a surround receiver via HDMI.
Headphones
Another technique increasingly found in immersives and haunts is the use of headphones. Bluetooth headphones in particular can be an excellent option, as a nearly-unlimited number of units can be synced up to a single source (this is often used in various rooftop movie screenings in Los Angeles). Numerous immersive horror experiences have utilized headphones with white noise to create a feeling of isolation in their guests.  However, as Verduyckt  suggests, "the downside of that was that as an actor it was quite difficult to hear specific cues in the music – as some actions were timed with the soundscape, and there was some phone fiddling involved to get the track started."
Another cheap option is a low-cost MP3 player from Amazon. Here is a moderately priced unit, but some can even be found for under $10 – your mileage may vary, but long gone are the days of the $400 original iPod. You could feasibly buy a handful of these devices and offer them to each guest along with a pair of earbuds and instructions – this could be a fun way for the audience to have some control over a certain portion of the experience.
Soundboards
As an alternative to costly software (such as QLab, mentioned earlier by Brink), there are quite a few excellent free tools that can have a low-end system functioning like a real theatrical setup. One that I highly recommend is SoundCue for iOS devices, particularly iPad. It's an incredibly easy-to-learn, stable, and responsive soundboard app that you can use to trigger sound effects or music for your show. Soundboard apps in general will be extremely useful in a wide variety of situations, but require someone to run them at all times. There are many variations available for iOS and Android. They're all cheap, so experiment with them until you find a favorite.
Standalone Players
If you have an installation-type show and are looking for a dedicated unit to run constant sound and music, there are great solutions that can be integrated into a Raspberry Pi or similar device. I've had great success with LibreElec/Kodi, an open-source media player running on the Raspberry Pi, which has downloadable add-ons like autoplay and keymap editing, which can be paired with a $20 remote for a variety of uses. The Raspberry Pi is tiny and extremely low power, and it is intended to run 24/7 with no issues. It does not have its own speakers, however, and outputs to USB or HDMI.
Good Luck!
Building a great soundtrack isn't easy. But unlike so many aspects of show creation, the sky is truly the limit when it comes to music and sound. If you're clever enough, almost anything is possible at any budget. If you have a great tip or resource, please share it in the comments below! Check out our other articles meant to assist immersive creators here.

---
Haunting is a resource for immersive theater and horror fans in Los Angeles and across the world, promoting art and community. Want to help us reach even more people, and get some cool perks and experiences? For as little as $1 a month, you can join our Patreon and help us keep bringing content to life.
If you like the above article and want to find more like it, make sure to join our community. If Facebook is your favorite, follow us there and become a part of our groups for Immersive Horror fans and/or Immersive creators. We're active on Instagram, posting evocative imagery and informative stories to promote our reviews and recollections; follow us there. You can even find us on twitter; click here to follow. For those who want to explore deeper, we have a vibrant Slack community with new event alerts and immediate ticket sale announcements; click here to join. And subscribe to our event calendar to get emails for all or specific events (look for the link right under the calendar)! Finally, we have a newsletter that comes out once a week; click here to sign up.
So however you like your news being delivered, we have something haunting for you.