I Want to Live in Your Mouth is a Whimsical Adventure into Childhood Nightmares
Editor's Note: If you love CreepLA, I want to live in your mouth will be perfect for you. This experience offers light/moderate contact that is never aggressive, but is meant to drive the narrative forward. This is a whimsical take on a child's nightmare and is perfect for those looking to try out immersive horror. We recommend this experience emphatically. 
I am but a child, seated in a chair a little too large for me. I look out into the darkness, but I see no one. A disembodied voice tells me there is a stuffed toy underneath my seat – and I am to pick it up. I reach down and feel something soft. It's a teddy bear, fluffy and comforting. Hold it close; Put what you can into it, the voice commands. I close my eyes and put my worries into the bear. Am I safe now? I hear something rustle behind me. Don't think about what is behind you. Don't picture what is watching you. Just hold on and keep looking forward. Maybe it will be enough this time. I want to live in your mouth.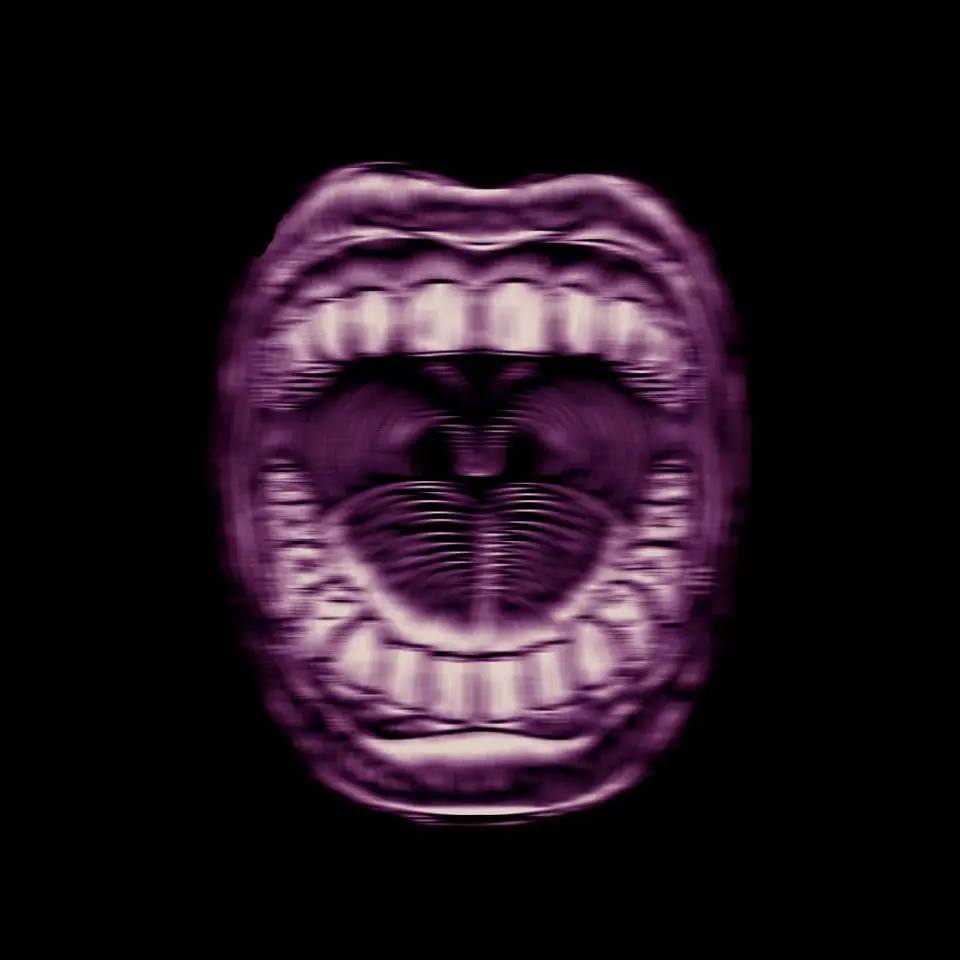 I want to live in your mouth is the immersive child of David Ruzicka (Co-Artistic Director of JFI Productions, Disney, Mycotoo) and Eric Vosmeier (Producer for JFI Productions and Wilderness) – and it takes a singular audience member on a whimsical journey through the fringes of childhood fears and fragmented memories. This experience is perfect for newcomers to immersive horror, as it never gets too scary, but provides just enough interactivity between the actors and participant (and puppets) to push newcomers out of their comfort zone. Regardless of level of experience, I want to live in your mouth achieves a balance of wonder and fear that is expertly maintained throughout the entirety of its twenty-minute run.
While I want to live in your mouth does operate out of Zombie Joe's Underground, a staple in the experiential entertainment industry, it impressively – and more so than any other experience I've attended there – transports guests into their fantasy world. Because they have rented the location and made it their home, the sets do not need to be striked each weekend, allowing false walls, makeshift doors, entire bedrooms, and expansive closets to be created in this theater space. Traversing this location, even the most familiar will not notice anything recognizable of the prior ZJU interior. This speaks volumes to the care that the amazing set designers took in creating this space. They opted to create a new world here and invite audiences to enter.
The actors are inviting, albeit scary – and eager to bring the participant into the vivid looping memory of the day they came to their childhood home. While each performer carries the weight of the narrator a little differently, Terra Strong wonderfully conveyed the worry, fear, and curiosity of her character – thrusting us forward and letting the story take us. Further, while never seen, the puppeteers are masters at what they do, giving each puppet a vibrant personality and making them move with purpose and excitement. They are a true highlight of the experience – I only wish I could have interacted with them for just a bit longer.
I want to live in your mouth is a memory you relive – and thus does not offer audiences many choices by design. However, it does give the audience the opportunity to play. Guests will crawl, hide, and interact with many objects to keep the memory flowing. Ruzicka and Vosmeier are professionals at this and direct the audience's attention through lighting and sound. These aspects make for a seamless adventure in which audiences will not miss any of the action.
To further enforce the themes of childhood fears, the narrative remains obscured, obfuscated, and a bit nebulous. The experience feels more akin to fragmented memories of an unnamed narrator than a complete, concise story with a beginning, middle, and end. But much like other powerful immersives, this serves to unsettle audiences and leave a piece of this show to nestle its way into the folds of your brain. Guests should expect to leave with a little spark that may light a fire in their own imaginations – and offer them a clearer look into the darkness residing around them.
I want to live in your mouth is the manifestation of childhood nightmares and adult daydreams mixed with your favorite dark fantasy movies. It is the perfect introduction to anyone wanting to experience immersive horror, or for any veteran looking to relive the fear of hiding under the covers imagining what monster might be under our bed. While this experience is clocked at only twenty minutes, it accomplishes mesmerizing feats through impressive landscapes, talented actors, and some wonderfully eerie puppetry. So, hold your teddy bear close – and hope that it will be enough this time.
________
I want to live in your mouth runs Thursday-Sunday, through May 5th. Find more information via Facebook or Instagram, and purchase tickets to your own childhood nightmare HERE. Check out our Event Guide for more immersive entertainment throughout the year.