H E R E T I C PROTEUS
T H E   E N D
I am driving through a seedy subsection of Los Angeles. Burnt-out cars and police sirens herald my arrival. Normally, I know where I am going, but today is different. I have no address; only the instructions to text when I arrive. This is the start to The End, the final show in Heretic's mythos.
The End pays tribute to Heretic's dark and lustrous 4-year history through eight acts—each providing a glimpse into a different Heretic show in the core narrative. This provided a 'greatest hit's' compilation of previous shows, highlighting previous themes and featuring many of the original characters. However, unlike standard Heretic shows, participants did not go through alone. Groups of twelve go through The End, with opportunities for individual one-on-one scenes to maintain the Heretic persona.
THE END
The play is meant to be a disjointed half asleep dream where the audience members are insomniacs. when the nightmarish play abruptly stops, the audience snaps out of it for a second, back to reality for a moment, as if waking from a strange dream or nightmare.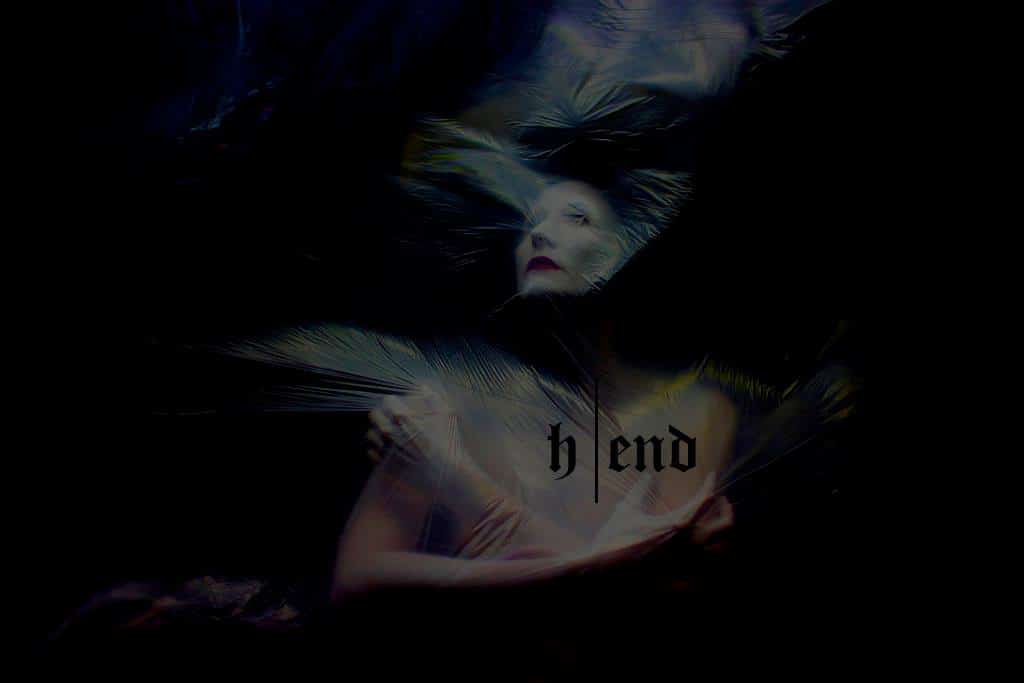 Part 1.
H E R E T I C 1: HERETIC
I stand in front of an abandoned warehouse, lined up into pairs. Beautiful opera music fills the air. The door to the warehouse opens, releasing smoke into the cold air. I am lead in with my partner and see a figure in front of me illuminated by a bright light. She is the one singing the opera music. As I continue walking, an old crone emerges. She recounts a tale of her daughter and how she was taken from her.
H E R E T I C 2: ROOM 613
From here, I am grabbed, prodded, and shoved. An arm is thrown around my neck and I am pulled to the opposite of a room. I am placed in a chair and then duct-taped to it. Nails scratch at my skin, my hair pulled, and my body abused. I scream out to dull the pain, but it is no use—a duct tape gag is shoved into my mouth. Then my glasses are removed, rendering me partially blind. My partner is thrust upon my lap and the abuse continues. This is a test of physical endurance.
I am rushed into a makeshift tent, and again, am seated. Several dark characters flank the front of the room. One figure in particular stands out: a young girl in her mid-twenties or early 30's. Her name is Lucy. She tells us a story of her and her mother and their broken relationship. It provides an effective background to Heretic's history and inspirations. Real moments in the creator's life are used here, and it adds an unexpected theatrical element from a group not normally known for their dialogue and expositions. It is powerful and emotional and a true standout from previous experiences.

Part 2.
H E R E T I C 3: MASOCHISM
After a brief intermission, I am pulled away from the group and forced to run down a dark alleyway as fast as I can. I begin to run, but before I can reach my destination, I am grabbed by someone and thrown into a van. Two tormentors laugh psychotically at me.
"We are going to have fun tonight, boy!" one screams.
The other participants are slowly packed into the van with me. The van drives away quickly and circles the block. Finally, we are driven back into the warehouse. However, it had changed into loud mosh-pit. Elbows jab at me, and I move around trying to keep my balance. My shirt is grabbed and ripped.
H E R E T I C 4: VIOLENT ENTITIES
I am released into a new area filled with new tormentors. One of the tormentors attempts to hypnotize me by synchronizing our breathing. I breath in deep and allow my body to relax. I start to feel calm, which is a nice change from the tormenting. But then the scene shifted and I am instructed to keep my eyes wide open and a naked man enters with a police baton. He begins to play with it, and I notice a nauseating smell wafting from the baton. I begin to gag, but hold it back.
H E R E T I C 5: PARATOXIC
I am stripped down to my undergarments and enter a tarped room. It is filled with disease, moans, screams, and coughs. The floor is sticky as I lie down on a floor covered in a thick coat of mucus. A man, also in his undergarments, coughs violently on me. Another woman screams out in pain. Blood and other liquids are poured on me. I am extremely uncomfortable, cold, and covered in slime. Another woman approaches me.
"You're going to be okay!!" she screams in my ear.
Eventually, I am told to stand. A girl leads me backwards, repeating, "Do you trust me?" I don't, but it doesn't matter because I am pushed through a door into a dark room and the door is slammed. The first thing I notice is the floor is awash in water. My socks are soaking wet and cold. A light turns on, revealing a small room with a shower and a medic. The medic tells me the contagion is spreading. I am told to hold my hands out as he inspects them and shines a bright light in my eyes. He seems displeased with my results.
I am infected and must be decontaminated.  The shower is turned on and I am ordered to enter. The frigid water cuts my skin like a blade, but I endure. He counts to ten and then has me switch directions—and counts to ten again. It feels endless.
I am then pushed into the next scene freezing, with soaking wet underwear and socks, but at least some of the blood and mucus is washed off.
H E R E T I C 6: RITUALS
I am in the tent once again. A woman stands on a dais and people kneel all around her. I approach her—she has more slime on her fingers. She begins to shove them into my mouth. I resist but she still manages to get some into my mouth. I notice something moving in the slime and as I spit it out, I realize there were real worms in the slime (Editor's Note: these were removed after the first show). I am placed back among the other participants and kneel. I raised my head, but it is smacked until I lower it again.
H E R E T I C 7: DEVOTEE OF EVIL
I am herded into a tight group with the others for makeup. Each of us is posed into various tortured grimaces while our faces are daubed with more blood—and then pictures are taken. Then we are led into a room with an actress on dirty mattress. When it is my turn, I am thrown onto the mattress for a mock-sex video. The woman screams at me and I am directed to act out my scene. My performance is criticized while I am placed in various humiliating situations—all while everything is filmed. This voyeurism and humiliation leaves me feeling dirty and shamed.
H E R E T I C 8: PROTEUS
THE END
The final scene led me to a beautiful firedancer, who is mesmerizing in her movements. However, she sets herself on fire and I watch as the flames devour her body. Trained professionals emerge and put out the fire–and she is safe. Adrian, the creator of Heretic, then emerges with a woman–a woman who represents his real-life friend who had died. An emotionally-charged monologue follows in which Adrian speaks of how he'd had failed her and deserved to die.
"10… 9… 8… 7… 6… 5… 4… 3… 2… 1…"
A gunshot is heard, and everyone is killed—symbolizing the end to the show, as well as the end to Heretic.
CONCLUSIONS
The End was a show for Heretic fans, and an exploration of more than 4 years of shows. It honored the mythology of Heretic while presenting scenes in new and terrifying ways. It also presented an impressive array of sensory and psychological fear tactics, and enforced Heretic's status as an innovative and bold group. Although the show's anthology style was at times confusing and non-cohesive for those unacquainted to the Heretic mythos, the new more theatrical moments suggest an exciting new direction for the group.
However, the true moment of beauty came at the end—the moment Adrian bared his soul to his fans. Heretic, at its core, was always a personal heartbreaking journey that Adrian had to tell. It was ultimately his catharsis. So after monologue, after our deaths, he came to us as a real person and hugged us tightly. I could feel his pain and how freeing it was to tell his story. And I empathized because Heretic is much more than just an experience to me as well. I travel from Vegas to attend each Heretic show, and I have met several of my closest friends through these shows. Heretic provides me the opportunity to escape my own reality, consider the unknown, and test my physical and emotional limits.
Heretic began in 2013 with "Heretic", ended in 2017 with "The End", and will be reborn this year as The Parallel. The Parallel is now available for signup on Heretic's website.