Genesis to Conclusion: Discussing Creativity with Heretic's Adrian Marcato
MARCATO : HERETIC
Heretic. A name whispered in underground trans-Atlantic communities with fear, awe, or a thrilling combination of both. A name synonymous with pushing both artistic and patrons' boundaries in the realm of immersive horror. The man behind the name welcomes Haunting behind the curtain once again, taking us on a journey through his creative process. From the origin of his ideas to the often-terrifying conclusion, Heretic's Adrian Marcato talks inspiration, teamwork and challenges. He also shares insights into his impressive upcoming schedule of events for 2018, recently revealed exclusively here on Haunting.
GENESIS
Born and raised in Los Angeles, California, at an early age, Marcato fell in love with the magic and escapism of theme parks, leading him in a roundabout way to taking his first job working security for Knott's Scary Farm. Over time, his role shifted from Security to Scare Actor, while he continually pursued his education, taking screenwriting and film classes. This inspired a career move into film production. While he never gave up his role of scaring people during the Halloween season, he began working for Film Independent and The David Lynch Foundation and wrote over thirty screenplays.
But as extreme emotion can often spark creativity, a personal tragedy inspired his most influential and darkest writing, and became the basis for Heretic Horror House in 2000. However, Heretic did not take its true form until 2013, when Marcato found that the special effects skills he learned from his tenure in film and haunted houses was a perfect fit. Over the past four years, patrons have been offered dozens of unique experiences – including facing missing girls and necrophilia in the desert in Vanish, meeting with the serial murderers of the Midnight Killer series (Part 4, Inhuman Skin, coming, October 2018), and spending one long night in their own horror movie in 2017's The Cabin.
As all oak trees come from tiny acorns, these ground-breaking shows have sprung from moments of inspiration, grown from the roots of Marcato's ideas: "I get worried when I don't have ideas. That's something that has always plagued me. Personally, I think that's why Hemingway blew his brains out… If he couldn't write any more stories, he wouldn't be useful. I always have that fear, so I try to get inspired as much as I can."
"I'm writing down ideas constantly, if not in my notebook, then on my phone. It will be like little snippets of something. And then I'll start piecing all the parts together."
"But turning it into a show is different, because I have to decide if it's going to be a good subject or a good concept. Even if I have one hundred ideas, I have to decide which one is going to be the better concept."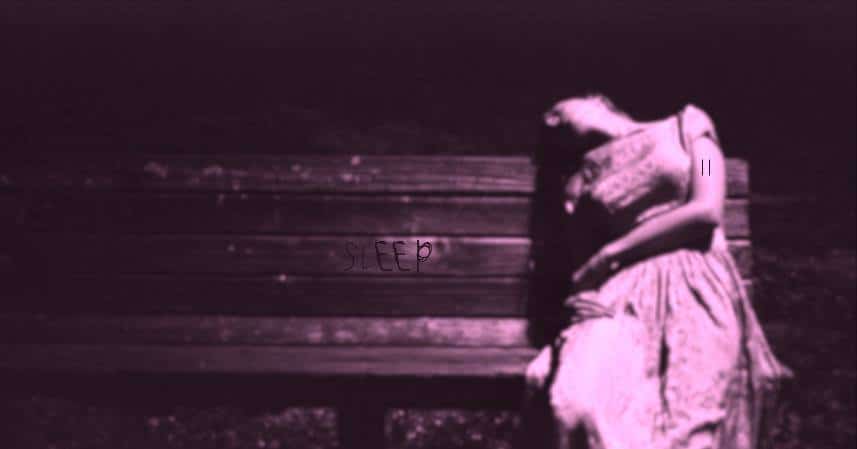 "It's a little bit of a struggle, but once I'm confident that an idea will be good, I lock it in. I can then go into my editing processes, ensuring that there's a strong narrative behind my idea. I have to be my own script reader and producer, making sure that the idea that I'm going with is not going to fall flat."
But starting points can differ. "With Vanish, the first Vanish, it was a character. I started with a character and a narrative and then I turned it into a cinematic moment. And some shows, it is more just a concept and I turn it into a narrative." This is certainly true of upcoming show Iso/Dread (March 2018), an overnight experience in which an isolated amputee uses the internet to lure people into his home: "it was the idea of somebody putting somebody else into claustrophobic scenarios and I developed a character out of that."
INSPIRATION/INCUBATION
"Anything can trigger inspiration, but it is something of a process that is continual."
Once a concept is "locked in", Marcato turns to his favorite media to add depth and perspective to his ideas: "I think research and reading is so important; it fuels my writing and my creativity because it inspires me to add meaning and purpose to all of my events. I want them to be so much more than just pointless torture or just pointless horror."
"Reading and books have been important to me my whole life. My mom really pushed me to read when I was young, and I hated it. I never wanted to do it because, obviously, when you're six or seven, you don't want to read—you want to play. But my mom would force me to read, and the whole thing she really pushed was reading the things that interested me."
One of the writers that really caught a young Marcato's attention was, unsurprisingly, master of horror, Stephen King: "I started reading his books and I was like, "Okay, I really like this" – so I would read more." Over time, his interests widened to include a diverse range of literature: Dostoyevsky, Nabokov, Faulkner, and Shakespeare amongst others. Marcato also cites poetry as a regular jumping off point for inspiration.
"A lot of that definitely inspired me to add meaning behind each experience; there's layers…"
"I usually listen to lectures, which are free on iTunes. I'll hear professors discussing literature – unveiling truths and layers to each novel which in turn inspires me. For example, with Lolita and Nabokov, revealing the deeper meanings and the philosophy and mathematics that played a role."
With his background in film production, it is also no surprise that movies play a part in his idea's incubation period. However, as with literature, Marcato refuses to restrict himself to a singular genre.
"Midnight Killer, for example, started off as part one, but I had parts two and three in mind, which were going to be a continuation of the story. Sometimes it's easy for me to devise a sequel, while tapping into some of my favorite horror films. But with Vanish, I was watching a lot of noir films, like Kiss Me Deadly and Maltese Falcon. And then there's David Lynch, Twin Peaks – it's eye candy and fun to watch and get inspired by too, you know?"
There is another type of inspiration that Marcato wishes to share – one with unexpected, almost synesthetic, effects. "This is one of my secrets: I usually walk alone at night, listening to music. The music varies; I'll listen to classical, and to alternative, and to movie soundtracks. I'll let it all come into my head and I start seeing a lot of the visuals for my show."
"All of that take its place in my head, and then I start to create my own aesthetics and narratives because I don't want to copy anything; I just want to get inspired by it. I'll be inspired by everything that I have consumed."
This is when Marcato utilises more of his film training: "I go back into the creative, technical side of it where I set up camera shots and frame scenes cinematically. That's a big inspiration as well."
REFINEMENT/COLLABORATION
No man is an island, and Marcato is no exception. "If I were to give you the actual origin [of an idea], it's me and my wife. Together, we will start to refine it and then when we get into the actual characters and how the story is going to be structured. Finally, we bring the team in and we start structuring with the team as well."
"We just all sort of work together and it becomes this nice, artistic effort."
"Our team is extremely talented. They will take a character, like in Vanish, and make it their own. They're strong performers; they're not afraid to go places. And that's so important. Like with the two [transvestite] girls and Mr. Sloth [in Vanish], the performers just embodied the characters, becoming them – I loved the way they basically just went for it."
"But we work on that together on set. Everything is in communication up until we're all on set; it's a communal thing. I give them the character, I tell them this is what we want. On the day of, my wife and I both provide notes— making sure that the performers deliver what we want and that they stick to what we're trying to convey in the story."
"We start with a simple concept, but then we add layers and depth to it. It definitely is a group effort between my team and me and my wife."
WORK:LIFE
"I'll be 100% honest. I'm always thinking about Heretic."
With such an intensive process, it begs the question whether Marcato ever switches off, if he finds time to relax.
"Usually it happens at four or five in the morning when I'm done: done writing, done on the internet, done researching. I'll just watch guilty pleasure stuff, whatever is on TV. I don't even think because at that point I don't want to think about what I'm watching, so it's just turning on the TV and mindlessly watching something for an hour before going to bed."
"It's almost like I'm raising a child. When you have a child, you're raising it 24/7. Even if the kid is thirteen, you're still worrying about it. And I feel like this is barely year four or five for [Heretic], so I'm not at a point where I can just send it on its way and relax. I'm still worrying about it and making sure that everything is okay and that I'm creating correctly."
"It's something I constantly think about, even at work. It doesn't really affect my day job, but the other day I had ideas so I had to grab a notepad and write them down while I was at work. It was an idea I couldn't lose. I have to multi-task, definitely – including my home life. There's a lot to juggle."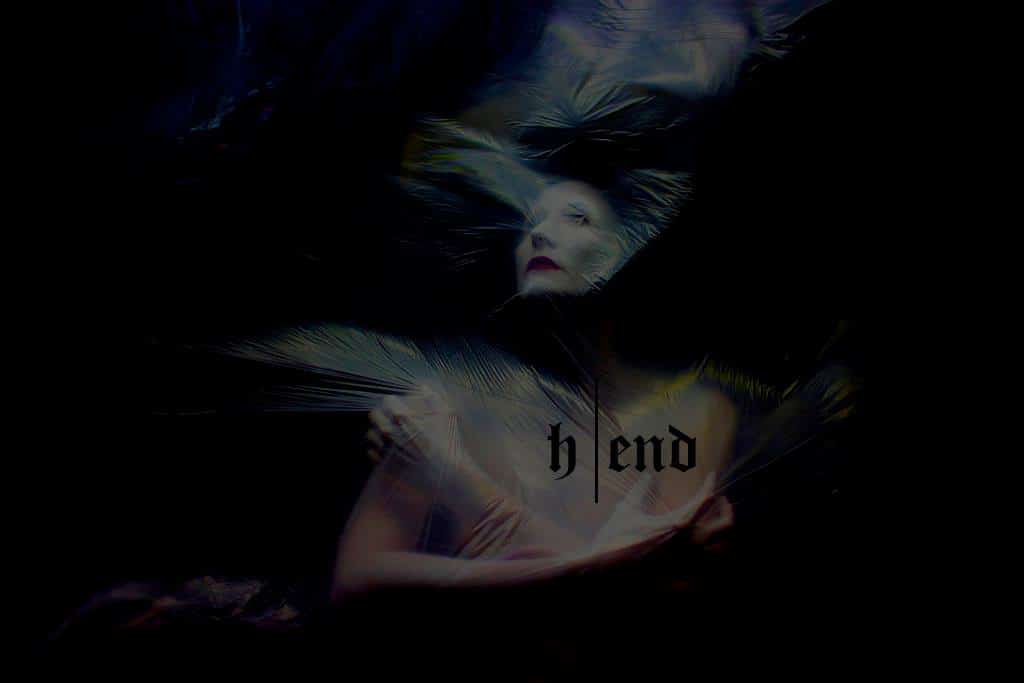 "I don't get breaks yet, but I'm okay with that . It's tiring, it's tough, but I mean the only thing that has really been hard is the financial constraints that I have with Heretic because the show is all funded through me and through the guests' ticket purchases, so that's the only thing that I'm trying to really balance out. But I think I'm getting there."
"Opening up the donation page was helpful because I've been getting a lot of donations. Often, it is from strangers that say, 'Hey, we love what you're doing. Here's 25 bucks. Put it towards your show.'"
Marcato makes sure to thank every financial contributor personally, ensuring his benefactors know that their donations are appreciated. "Because all of it goes into making sure that Heretic exists, and the actors get paid because they're there giving up their job for these shows…"
"I'll take a dollar. Like that's great. It goes into my savings for the shows coming up."
FORTHCOMING/DESOLATION
Next year marks the final full year of Heretic, with one last event, Everybody Dies in The End, taking place in 2019. But be assured, this upcoming season promises to be Marcato's most inventive and challenging to date.
The whole series of experiences is inspired by Plato's Republic, namely the allegory of The Cave. Marcato wants guests to enter the cave and then learn about the outside world as the show takes form. "When you walk into an empty space, you're going to see it how I see it, which is nothing, desolation. But then as time elapses, things start to get added into it. The show starts to take life from emptiness as we actually build it around you."
This is a key theme for 2018, from The Parallel (Inversion I, May 2018) to Exoskeleton (September 2018): "desolation and exploring that desolation as a guest." And Marcato is excited to talk more about Exoskeleton, largely inspired by Ridley Scott's Alien (1979).
"In Alien, the team wear these suits while they're exploring an alien planet. Very claustrophobic. And I've always wanted to recreate this concept: what if you had to explore a desolate new landscape – but hidden in this terrain is something unknown. Your presence here awakens it. And then it turns on you."
"It will be very existential in a different way. Existential more as creation, your existence and your existence around society."
"This new year I'm going to explore the boundaries of my creativity, and offer a variety, a rainbow, a gradient of experiences. Exoskeleton will be less intense, but The Scorpion Garden (December 2018) will provide an extreme intensity for those people that want that. I'll also bring back some favorites. There will be a lot for people to choose from."
CONCLUSIONS
The last four years have presented their fair share of lessons and challenges, but Marcato has reached a point where his creative process produces refined and powerful experiences that are in high demand from their intended audience. However, he remains humble and down-to-earth.
Marcato doesn't look at his creative process as a process at all. "if I were to think of it as a process, I would get intimidated. It's like taking a test. Despite studying for it and feeling confidant, when you realize your life is riding on this, you get more nervous."
"So, for me, I let it all wash over me. I always just try to do the best I can and make sure that people are safe at the end of it, but also create something that hopefully people will remember and consider unique."
"I think it's going to be a great year. I'm excited and hopefully people will come through." With Sepolto (January 2018) selling out in an astonishing three seconds, there is no doubt that 2018 will be a successful and impressive end to the Heretic story; a story that will be told with fearful, awed whispers for many years to come.
Keep up-to-date with all the news from Heretic, by following on Facebook – or visit the website.